{{{name}}}
[[File:{{{name}}}.png|250x250px|link=]]

Documentation
This template provides general information about tools.
Parameters
name: The name of the item. Used to get the default file name (see image parameter) at name.png.
image: (Optional) Override the image provided at name.png.
desc: (Optional) The description of the item, provided by the game in the progress menu.
Example
Example is shown on the right.
Dull Axe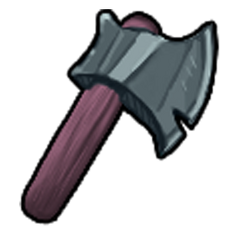 A basic axe. Not very efficient at chopping down trees, but it beats punching them.
{{Infobox tool
|name=Dull Axe
|desc=A basic axe. Not very efficient at chopping down trees, but it beats punching them.
}}